Harvard Business School
The Business School is well-known for the significant collection of contemporary art that enlivens its corridors. With KCFA, the School sought to enrich its campus grounds with a complementary outdoor sculpture program. We identified sculpture as a visual means to convey the School's roots in tradition alongside constant innovation. KCFA coordinates loans of outdoor sculpture from primarily living artists for a rotating exhibition schedule.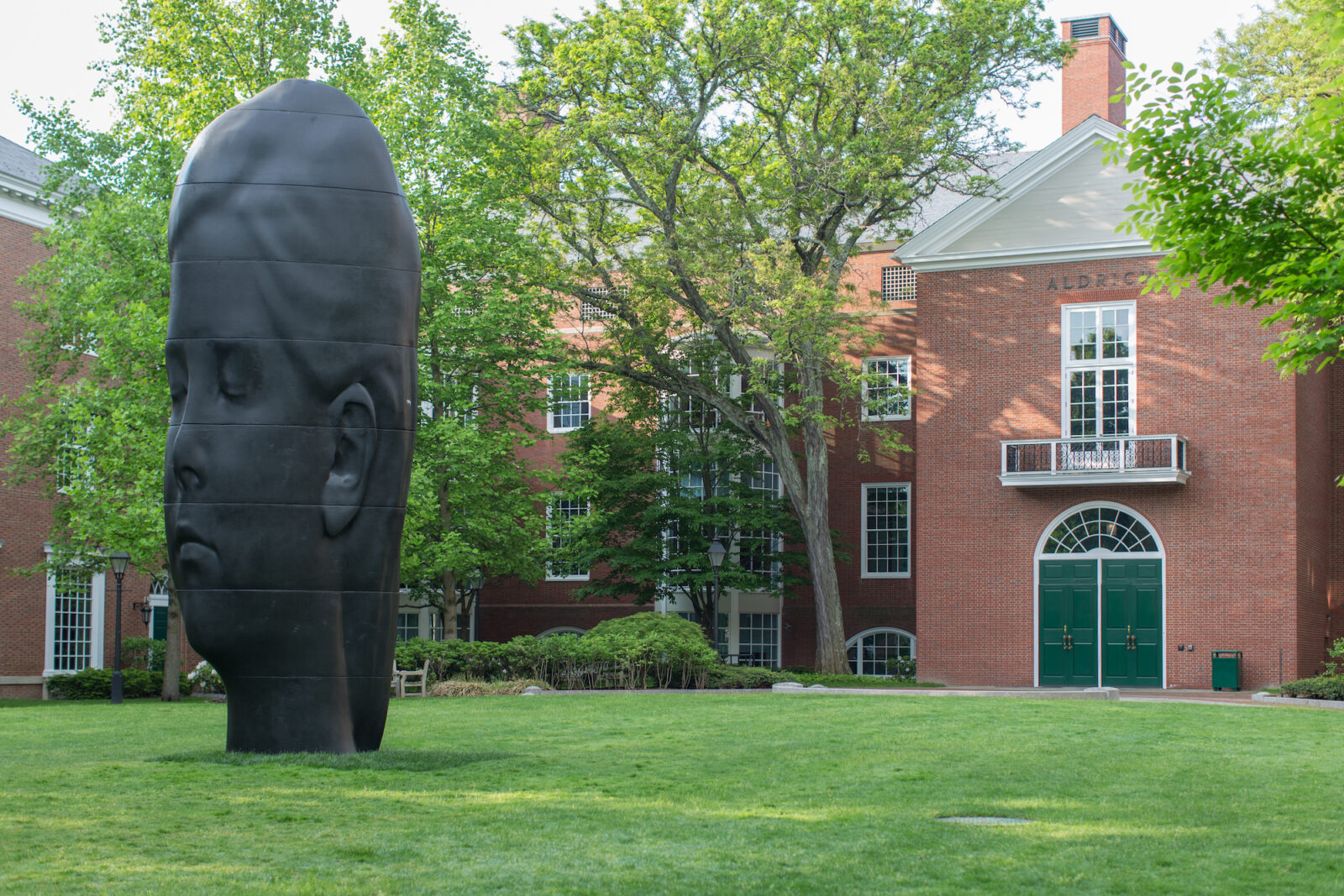 Jaume Plensa, Ines, 2013. Photo Susan Young. Courtesy of the artist and Richard Gray Gallery
The art activates the grounds, creating an outdoor space to congregate rather than simply pass through. Now in its fifth year, the current 2019-2020 exhibition pairs two large bronze sculptures by Lynda Benglis with a monumental bronze by Bharti Kher. Taken together, the works explore the material possibilities for bronze, as well as the interaction between humans and the natural environment. Also installed permanently on campus is the monumental Ines by Jaume Plensa, placed in the center of a circular quad. The Plensa's form encourages an exploration of space - it is only revealed over the course of a 360 degree perambulation. With HBS, we select objects that generate conversation, and engage a business-minded campus with their space.